Personal InfoName:
Norruth Kisasi Mwindaji (Kasi, Norru, Mwindi) 
Alias: Gender:
Male
Age:
Adult
Species:
African Lion
Personality(At least 1 Paragraph!(5-7 sentences)):
Korru is a very calculated and calm, cold minded lion. He is very patient yet judgmental. You would never see him angry or lose his mind because he has excellent control of his thoughts and feelings and is able mask them perfectly without causing any suspect. He is a sadist at times and prefers to cause more damage with words rather than using physical contact, however he never runs from a fight. He is a born warrior and knows how to use his body to his advantage. He has the ability to read other creatures with ease due to his coming around. However, Norru can be compassionate and ludicrous, especially with cubs. He prefers the company of creatures with a somewhat sadistic mind finding amusement in their actions. 
Likes:
Travelling around territories finding new places for himself to rest in. 
He also enjoys observing other creatures perfecting his ability to read others. 
Playing/Teaching younglings. He has a soft spot for younglings and likes to teach them and dedicate some of his time to them. 
Dislikes:
Extremely aggressive animals.
Loud noises.
Disobedience. 
Fears:
The lose of his eyes.
Appearence

Size:
4'5"
Eye color:
Silver/Grey
Fur color:
White/Cream
Objects/clothing:
Silver necklace with a lion head at its end.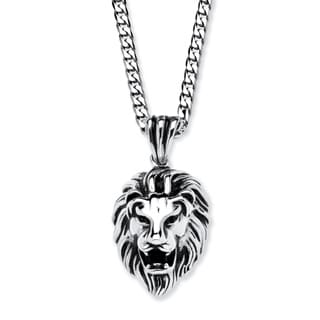 Appearance:
Norruth is a large Lion with fur of the purest white. He has grey eyes that shimmer silver at some occasions. He has the fullest mane of the whitest color. He has black claws that are hidden between his large paws and pearly white canines. His appearance is spotless, due to his daily cleaning routine. 
Pack/Pride Information

Pack/Pride:
ShadePride
Rank:
  Debuty?
Family:
Parents died at young age. Sister- Teakirea Mwindaji. 
Mate:
N/A
Pups/Cubs:
N/A
Skills and Abilities

Strengths:
Norru has the ability to read people with ease allowing him to pain other creatures with words, however if in need to fight he has the strength advantage due to his strong body build. Another strength of Norru is his calculated and calm mind allowing him to have control over every situation at all times.
Weaknesses:
 Due to his larger body build his is slow in movements ,making him an easy target especiall with his white fur which makes him stand out in many elements.
Combat Style:
Norruth prefers to handle a situation with words, however when he is required to fight he uses his strength and cunning mind against his opponent, trying to trick him with controlled movements to attack Norruth before Norruth would use his size and strength to bring the opponent to his claws.
Background

History:
All in all, Norruth was born into the world along with his sister. Sometime around the first year his parents suddenly disappeared, Norruth and his sister still believe they were killed b whatever creature strolled through the forest at that time. After that they grew up together travelling the world and learning things together until one day they separated and went their own ways. Norru still has contactt with his sister, hearing from her fem time to time.
RP Sample:
Do i have to? Look my hand its burning!

)))